I left on a trip to Havana, Cuba with UBELONG, an International NGO, (which facilitates service learning and volunteering abroad for local development projects) on March 12th and returned on March 20th. I was there to document the journey of 30 Americans a week before President Obama's historic visit and the Rolling Stones concert. The following are some images and my personal reflections from the trip. This is a 3-part post.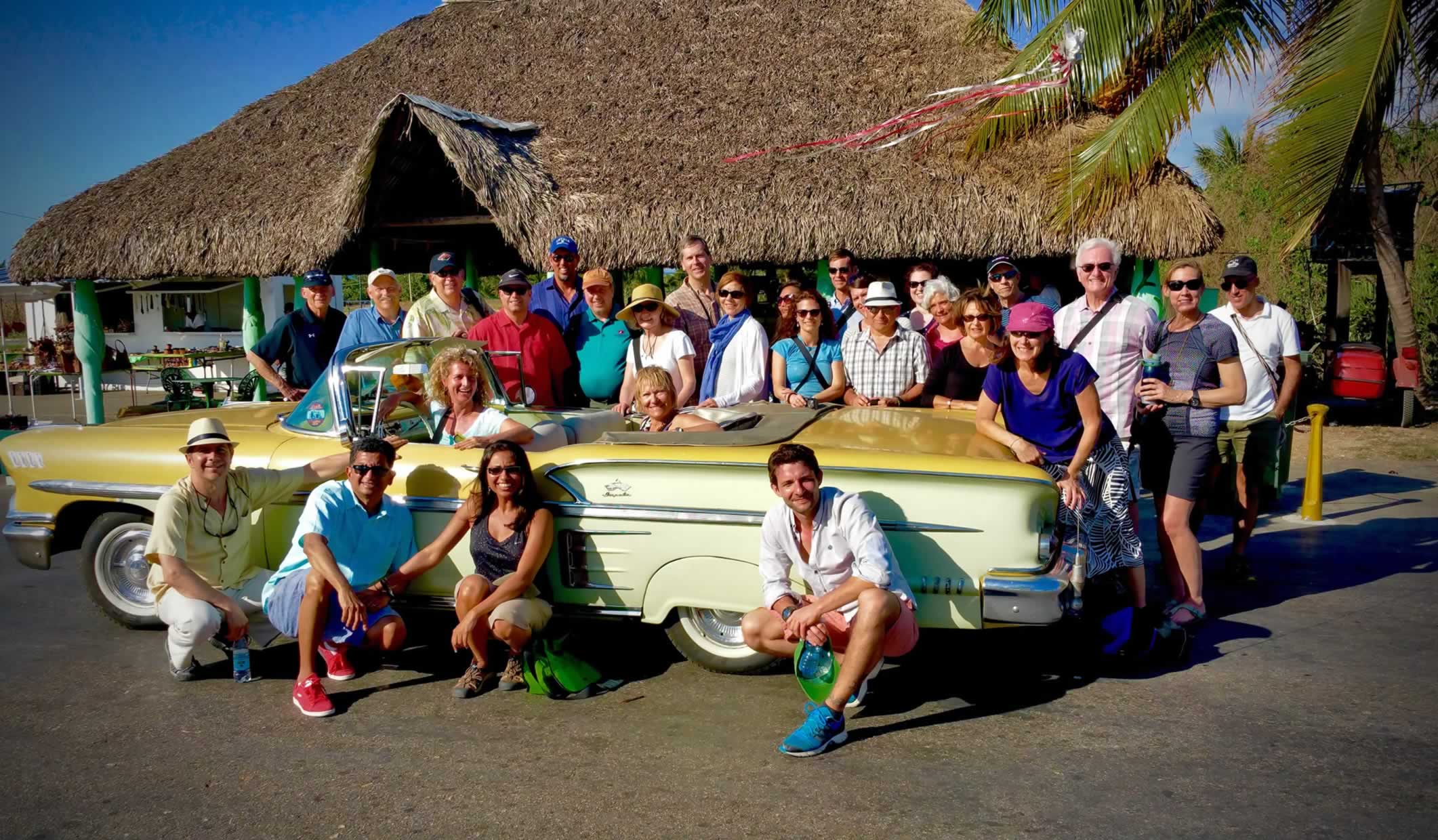 PREPARATION:
Preparation: I'd been preparing for a trip to Havana Cuba since late last year when UBELONG Co-founder, Cedric Hodgeman asked if I could document the International organization's first journey there. UBELONG, headquartered in Washington DC, is a learning organization which brings people together for authentic, on the ground experiences in countries across the world.
I'd been yearning to be part of a UBELONG trip because I feel people-to-people exchanges help us bridge the socio-political gap and reach right into the hearts, minds and ideas of people around the world to make connections that go beyond a simple media soundbyte. While 9 days in Cuba, or any other culture is not really long enough to go deep, I had numerous emotionally touching experiences, both with the Cuban people I met on the journey, as well as my traveling comrades.
Early on in Havana I got solid advice from a colleague originally from Sri Lanka who has incredible cultural sensitivity. She told me to simply remain open. Great advice.
We were hosted in Cuban homes, ate meals with Cuban families, hobbled through Spanish and English exchanges and where possible spoke about what President Obama's trip to Cuba meant to them. I documented several conversations with Cubans as well as my colleagues on the trip. It was an emotional and intellectual journey where we learned how the embargo has affected Cubans and considered opportunities to forge US and Cuban relations with a positive impact on both American and Cuban citizens in the future.
MEDIA: I had also been looking forward to comparing and contrasting what I learned in Cuba with US television news and media. At first I saw places where I had shot and spoken with people myself. But, to my surprise President Obama only visited for two days and the second day was abruptly co-opted by news about terror attacks in Brussels. The brief media event focused very little time on life in Havana and even less perspective on how President Obama's trip impacted Cuban citizens during his time there. That makes me really wish I was still there to hear their thoughts. Since I've been back many people ask if Cuba was safe. Yes, very.
Since my return many people ask me if Cuba is safe. Yes, very.
CUBAN PEOPLE: WARM AND HAPPY. I found Cubans to be warm, happy and strong people—especially the women—despite infrastructure challenges, crumbling roads, sidewalks and buildings in their communities. In most of the communities I visited whether by foot, vehicle or horse and carriage ride (a never to be forgotten experience of pure joy with some new friends it was hard to see there would be one or two homes which were completely renovated and incredibly beautiful, amidst the cracks and crumbles. I never considered where Cubans got their goods, but while washing dishes in the host home one day, I turned a dish around and noticed a China stamp on the bottom. There were a few other decorations which appeared to be made in China, as well. I was also surprised when our host, Mary took out a Samsung tablet and started showing us family pictures. So while there's poverty in Cuba, there are people in industries who are doing better financially andwhile they have a more austere way of living, they still keep a warm and clean home. If you go to Cuba, consider staying with a host family instead in a hotel. Not only will your stay be more authentic, but you can give money that goes directly to the Cuban people. I found our accommodations to be a special gift and wouldn't hesitate do it again.
PEOPLE-TO-PEOPLE CONNECTIONS: Early on in Havana I got solid advice from a colleague originally from Sri Lanka who has incredible cultural sensitivity. She told me to simply remain open. Great advice. You may wonder what that means exactly, but Cuban people just walked right up to me and started talking. They usually asked if I was American and a discussion ensued with me speaking English and a tiny bit of Spanish and them, vice versa. My first emotionally charged experience came out of nowhere when our group was touring a cigar factory, where I met Barbara.
Barbara is a tiny, very thin woman who was supervising the bathroom at the back of the cigar factory store. At the time, while the store was packed with a long line to the cashier, I was just roaming around gazing at the bottles of rum, looking at framed photos of cigar labels and checking out other Cuban products. I'm sure I just smiled at Barbara and said "Ola..." andunexpectedly we started hobbling through a conversation in the bathroom corridor. But, it was incredible. First she asked if I was American, then she used a pictionary approach (illustrating a pregnant stomach) and tried to explain that her son is living in Miami, Florida. I was born in Miami and tried to say her son was probably doing well. My guess is she was telling me she worried and thought about him often. But, she kept smiling and we both laughed. Our conversation ended with her warmly touching my arm and hugging me. Our embrace told me I made a friend in Cuba, right there in a place where thousands probably visited each week. I ran into the same colleague and explained what happened—suddenly tears were running down my face. I was very touched by the pure connection and exchange, and of course my colleague responded with a huge smile and laugh, "See, I told you!" That personal experience was one of many, at least one or two per day that continued throughout the trip.
Barbara used a pictionary approach to illustrate a pregnant stomach, trying to convey that her son was living in Miami. I tried to explain I was born in Miami and said that I thought her son was doing just fine there. Somehow we just laughed and bonded through the conversation.
More about Havana Cuba coming in part two.